The fifth wave of the COVID-19 has been easing, dinner ban is finally lifted. It's time for you to plan for a series of activities with your furry friends. For this page, we are going to introduce 9 pet-friendly restaurants which are in New Territories and Lamma Island. They are from large variety, ranging from café to Chinese dim sum restaurant, and even French fine dining. Some of them are in suburban area, which are suitable for having picnic with furry friends. Most importantly, each of the restaurants is great to take instagrammable photos!
New Territories
Kam Tin《VEG-MID CAFE》
There are more and more people coming to Kam Tin for traveling, mainly because of the spacious outdoor area which can attract many pet owners. Countless restaurants cluster in Kam Tin Sky City. This time, we are going to introduce Veg-Mid Café in Sky City, which provide both indoor and outdoor seats. There is glass canopy for the outdoor seats, which is suitable for photo taking.
Halfly vegetarian dishes are served in the café, such as vegetarian beef and vegetarian bacon for all-day breakfast, pizza and fish and chips. As a café, coffee is must-try here. Smooth Dirty, Expresso Tonic and Tiramisu Caffe are the recommended one. Although it does not have pets' menu, there are different pets' products consigned for sale in the café.
Parking service is allowed in front of the café. You can also take taxi or have a 20 minutes walk from Kam Sheung Road MTR station. Reservation is not available in this café, if you would like to take some good pictures with your furry friends, you may need to arrive there earlier.
Sheung Shui《Liong House Café》
Lion House Café is themed of lion, dragon, kirin and pixiu. It is undoubted that this is a unique café in Hong Kong.  The café is common for the cycler to have rest and gathering. Recently, it is great for pet owners to bring their furry friends for taking photo and have a tea. Furry friends can act like cowboys to take pictures. Outdoor seats and a grassland are available for furry friends to run around.
As a tea house, there are different variety of tea and ice tea. Concerning the food, there are croissant, Portoguese egg tart, Buffalo wings and Japanese potato. Yet, the most famous dishes in the café is luncheon meat and egg noodles! It is famous for its unique appearance, putting the egg inside the thick luncheon meat. Its juicy and yummy!  The food will be made immediately after order.
Since there are many customers, it is advised to have a reservation before coming. Limited parking space is available near the café, you can also take taxi or have a 30 minutes walk from Sheung Shui MTR station.
Yuen Long《Hooment》
Hootment is newly opened on 1 April 2022, it is a 6000 ft. Shop, for pets and their owners. There is one stop service including retailing shops, grooming services and self-served food corner.
After shopping for the pets and having pets grooming, it is great to have some light dishes such as pumpkin ravioli, alalunga and garlic penne pasta. Pets' menu is available either. Pets can enjoy Korean chicken, mini burger, puppuccino and non-alcoholic pet beer.
Its social media page has some information about pets and adoption, which is appreciable.
Parking service is available in Park Signature. Spend designated amount can receive free parking. In addition, you can take taxi or have a 20 minutes walk from Long Ping MTR station.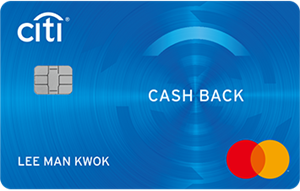 Getting HK$1,600 HKTVmall Voucher to buy pet product
New Citi Credit Card Customers who successfully apply for the Designated Cards via PET-A-HOOD are entitled to choose 1 Limited-Time Exclusive Reward out of the 5 Reward options, including HK$1,600 HKTVmall Voucher. Also you could enjoy auto 2% cash  rebate for local dining and  local hotel spending. Please complete the redemption form within 7 days and spend at least $300 for getting the exclusive welcome gift.
*From 1 August 2022 06:00 p.m. to 31 August 2022 06:00 p.m., new cardholders of Citi Credit Card who successfully apply and submit the MoneyHero Rewards Redemption Form via PET-A-HOOD. Customers who currently do not hold, have not cancelled or have not held any principal credit card of Citi within the past 12 months from the month of application for the Eligible Card. If you have concerns regarding the redemption process, please refer to the Terms and Conditions.
Lau Fau Shan《Myth House》
When we talk about Lau Fau Shan, I am sure that seafood will be the first thing pop up in your mind. Myth House is a pet friendly seafood restaurant. There are numerous seafood dishes in Myth House, such as clam chowder with golden oysters, golden oysters with dried shrimp and soft shelled crab. Their pastry chef is from Michelin hotel restaurant. Menu will be changed according to the season, you can check the updated menu before booking a reservation.
The interior design is themed with Greece style. Spacious outdoor place is suitable for furry friends. For the outdoor seats, it is advised to have a reservation beforehand.
The location is a bit far from city, it is suggested to drive to the café, parking service is available outside the restaurant. You can take taxi from Yuen Long MTR station, which costs around HK$100.
Fo Tan《Pet Pet Banquet》
Here serves French fine dining for dogs. For the meal set, there are shrimp salad, broccoli, Greece yogurt and chicken fillet. For the main course, it serves le petit gourmet, slow cook Australian kangaroo meat, rabbit meat and duck breast. The meal set includes British scented tea, snacks and desserts. In addition, there are steaks for dogs and pet menu is only available for dogs.  
Pet Pet Banquet is larger than 1,000 ft., you can also reserve the entire restaurant for party.  The HK$498 fine dining meal set includes the admission of one pet owner and two hours meal time. If there is additional guests or dogs, extra fee is needed. Due to outbreak of COVID-19, there are three timeslots, two tables of guests are served in each timeslot, it is advised to have a reservation three days before. Recently, there is 30 minutes professional photo shooting service for dogs with extra fee, photo will be taken by senior wedding photographer.  If you are interested, you can make a reservation for it!
Tseung Kwan O《DHYC Dimsum Restaurant》
DHYC Dimsum Restaurant is from a nostalgic restaurant with Michelin recommendation, Yixin Restaurant. There are half outdoor seats. Pet owners and your furry friends can enjoy the 180° sea view when having tea. You can help your furry friends to take some photos in the sun. It is with no doubts that the restaurant is always with full booking, early reservation needs to be made. The restaurant serves both traditional and innovative dim sum, including charcoal egg custard bread, deep fried shrimp toast, mixed mushroom truffle dumplings, etc. After enjoying the meal, you can have a walk with your furry friends along the harbour.
The restaurant is located at Monterey Place, free parking service is provided by the mall. You can also have a 10 minutes' walk from Tseung Kwan O MTR station.
Ma Wan《Cafe IKI》
Café IKI is a Japanese café, aims to give their customers a place to relax and rest. The café's interior design mainly featured as Japanese wooden style, with wooden long table and wooden chairs, as well as Japanese styled curtain and red mailbox. It is nice to take some instagrammable photos. It will be great to walk around Ma Wan and Park Island beach. Cats are welcome too. Yet, only one outdoor table is available for pets and there are 4 to 5 indoor tables. If you have interest, it is advised to have a reservation.
For the food, there is all-day breakfast and Japanese meal set, such as chicken steak udon, pork udon and vegeterian meal set. What's more, there are muffin and quiche. Most of the ingredients are from Japan, menu will be updated regularly, it is suggested to check the latest menu before going.
Since there is traffic restriction in Ma Wan, self-driving is not available. You can get there by two ferries: Central Ferry Pier No. 2 for a 20 minute ferry ride, and Tsuen Wan Ferry Pier for a 12 minute boat ride.
Tuen Mun《Cafe Au Lait》
Café Au Lait is not only a café, but also a salon. If the environmental condition is available, furry friends can take pictures in the salon chairs. It will be appreciated to have a quick clean of the chairs after photo shooting. After have a tea in the café, you can walk along the harbor to Hoi Wong Road Pet Garden with your furry friends.
There are both indoor and outdoor seats for you and your furry friends. There is beach umbrella for the outdoor seats. It will be cozy to sit outside on a sunny day. All-day breakfast and waffles with Hokkaido 3.6 milk ice-cream or Okinawa sea-salt ice-cream are served in the café. Coffee is available in the café, such as Espresso Tonic. Self-service is adopted in the café, including water refill for your pets.
Parking service is available at Tuen Mun Central Sqaure car park. You can also take 8 minutes taxi from Tuen Mun station. It is also great to walk along the Tuen Mun River, however, dogs are not allowed to go into Tuen Mun Park, remember to walk across the river up to Glorious Garden, and walk across the bridge to the café.
---
Island
Mui Wo《The Hide Out》
The Hide Out is newly opened in March, it locates near the pond, which is suitable for taking instagrammable photos. The café's interior design is based on industrial theme, it is a contrast with the green landscape outside. There are only 4 tables outside and 30 seats for the entire café. If you are interested, it will be great to have a reservation beforehand. After having a tea in the café, you can walk around Mui Wo with your furry friends to enjoy this calm and quiet island.
For the food, there are all-day breakfast, toast and cake, double egg benedict is highly recommended. The coffee in this café is from local baked coffee bean, the instant hand brewed coffee is a must-try.
There is traffic restriction from Tung Chung to Lantau Island. You cannot drive to there without certain license. You can take around HK$ 150 taxis from Tung Chung to Mui Wo. It is more affordable to take ferry from Central No. 6 pier, normal ferry is available for dogs. Tickets are needed for furry friends too. After arriving Mui Wo, walk towards Ngan Wan Estate, walk pass a farm when you see the gate next to Ngan Hung Building.
Click to Read:Pet-friendly Cafes and Restaurants in Hong Kong Island and Kowloon 2022
More Pet-friendly Restaurants: https://petahood.com/en/category/places-to-go/eat/restaurant
Advices for Doggo Café etiquette
---
About PET-A-HOOD
Our platform is a one-stop destination for the latest and the most comprehensive pet-related information. From helping you discover pet-friendly businesses nearby, to planning fun weekend activities, we are your trusted partner when it comes to curating a healthy and exciting lifestyle for your pet friends and you. We also encourage pet owners to build their Pet's Social Community through Pet-a-hood, by exchanging pet-caring experience, pet-related news, and connecting with other pet lovers in the neighbourhood.