Had a weekend of outdoor activities all planned out with your pet, but all of them interrupted by bad weather? PET-A-HOOD's got the perfect alternative – 5 Pet Friendly Indoor Party Venues for some rainy day fun.
1. Pawradise HK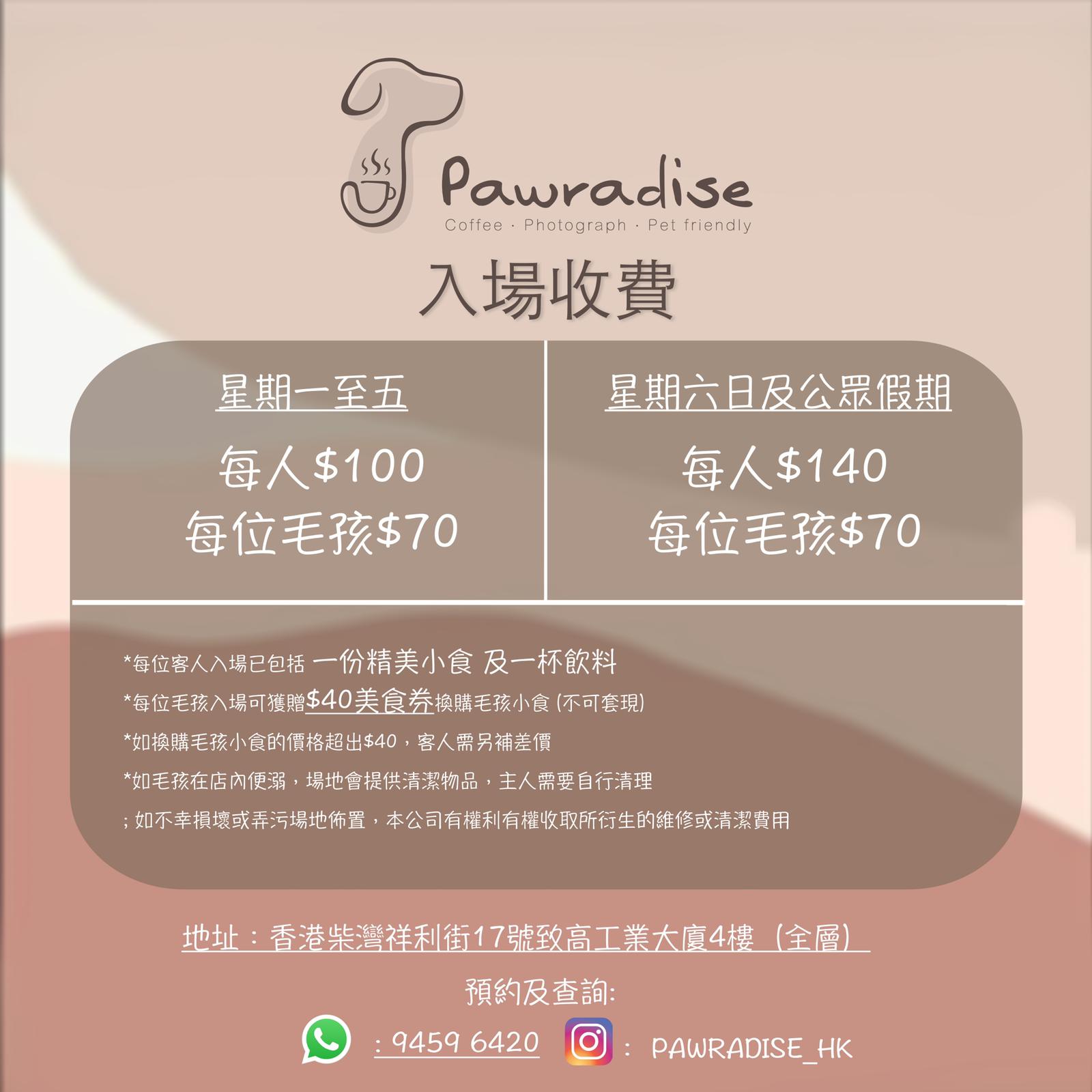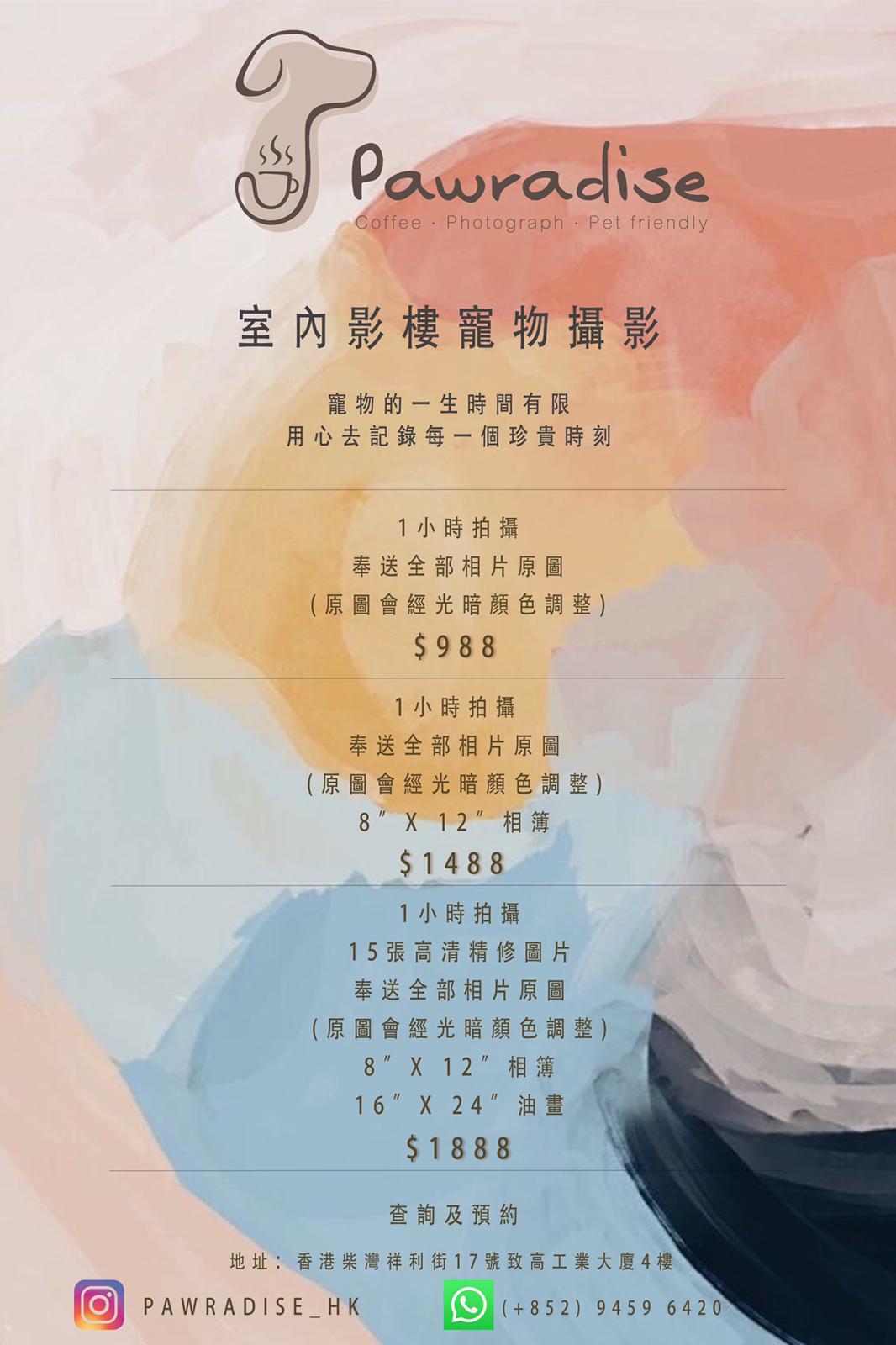 Photo Credit: Pawradise
Pawradise is a 2,600 sq foot studio and event space for pets and their owners. It boasts a lot of instagrammable spots, and is an ideal party venue. For those looking for a truly memorable experience, the studio offers a professional pet photography package. With a dedicated menu for pets, snacks and merchandise available for sale, and occasional workshops, Pawradise is sure to delight all pets and their owners. Reservation is recommended.
Address: 4/F, Chi Ko Industrial Building 17 Cheung Lee Street, Chai Wan, Hong Kong
Contact: 9459 6420
Opening Hours: 11:00- 19:00
More Information: https://petahood.com/en/shop/S1799/pawradise-hk
2. Dog Cheers (Closed)
Dog Cheers has everything you need for a perfect party – BBQ or catered food, with indoor and outdoor spaces for your pets to explore. It also stocks organic dog food, snacks, toys, and imported premium pet supplies, to replenish your inventory.
Address: 4C, Man Foong Industrial Building, Cheung Lee Street, Chai Wan, Hong Kong
Contact: 3709 2966 / 6747 2111
Opening Hours: 10:00- 19:00
More Information: https://petahood.com/en/shop/S0488/dog-cheers
3. Addicted Studio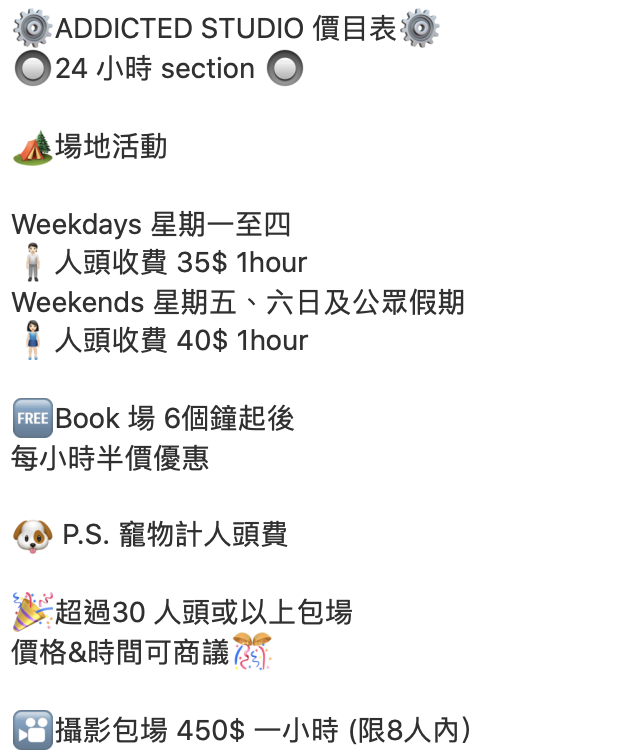 Photo Credit:Addicted Studio
Presented in industrial style with plenty of greenery, and complemented by a giant tent and swing, the very chic Addicted Studio is perfect for photos with pets.
Address: No 23-31, Kung Yip St, Mai Luen Industrial Building, Kwai Chung
Contact: 5236 9883
Opening Hours: 24 hours
More Information: https://petahood.com/en/shop/S1802/addicted-studio
4. HARUHARU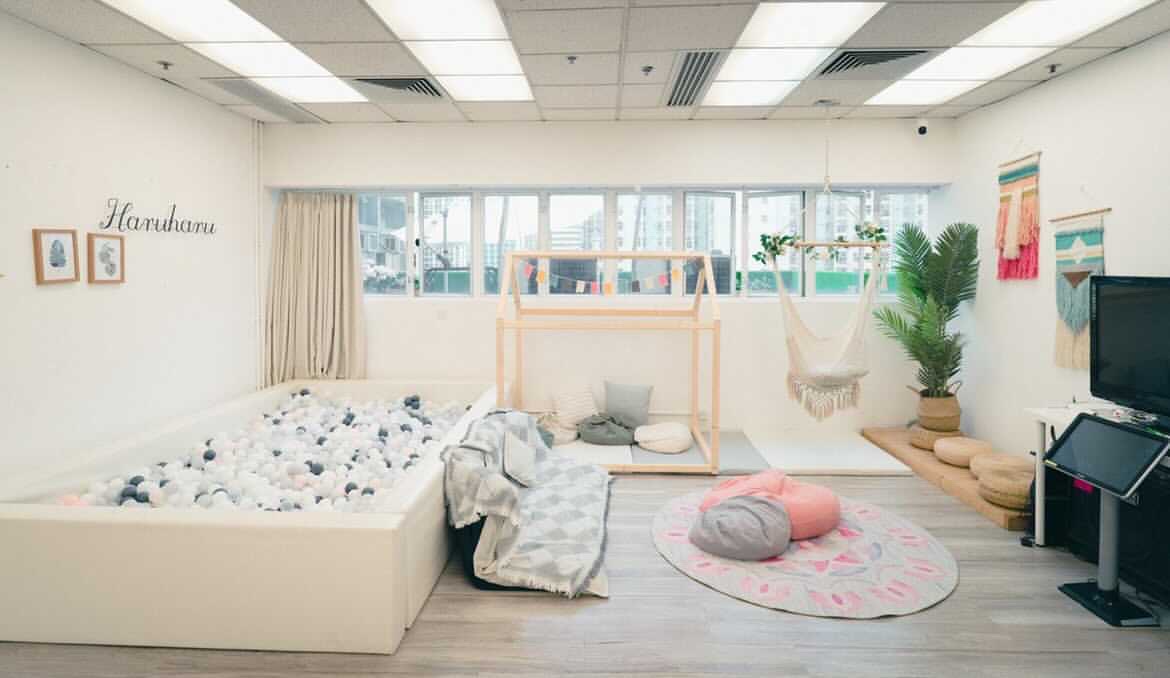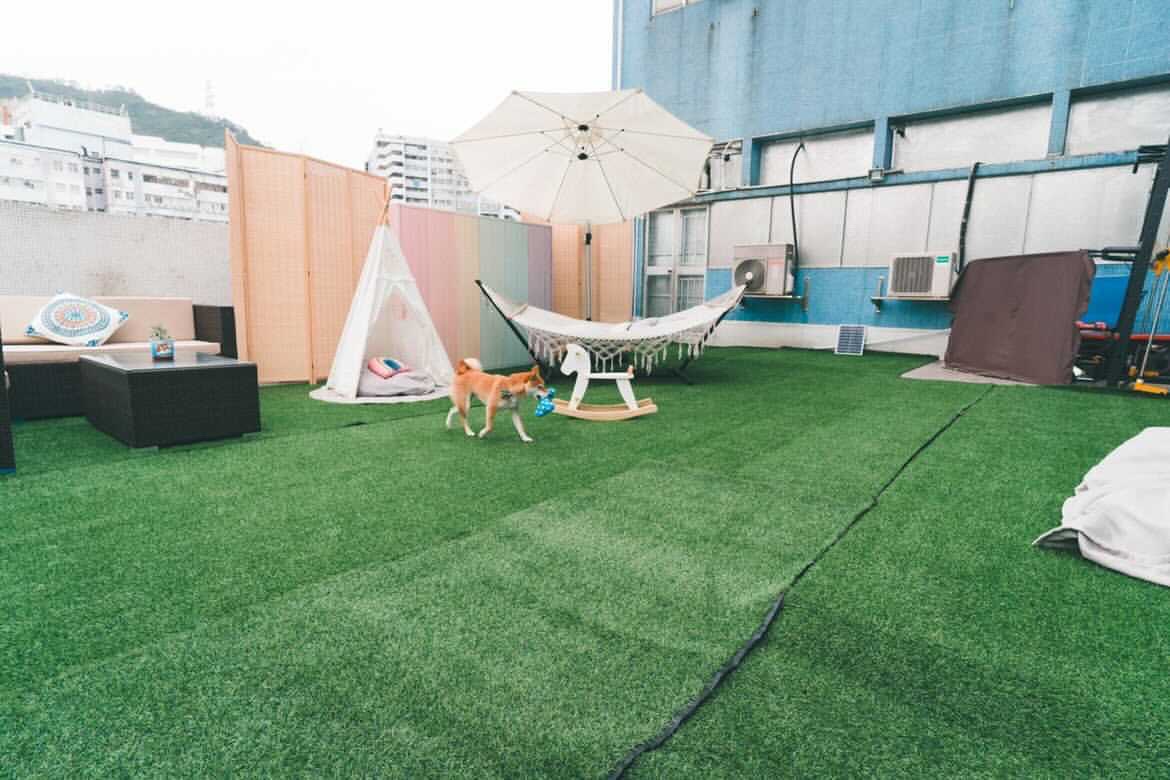 Photo Credit: HARUHARU
HARUHARU is a dedicated space for dogs and their owners. With 2,000 sq ft indoors and a 700 sq ft balcony, the ample space, wood furniture and thoughtful décor creates a hipster vibe. Walk-ins during weekdays are great, where your dog can meet new friends, as well as the shop manager Haru, a beautiful Shiba Inu. The place can be hired for events, parties, or commercial photoshoots. The swimming pool is open for booking on hot summer days.
Address: Flat 03 & 04, 14/F, Kwai Cheong Center, 50 Kwai Cheong Road, Kwai Chung
Contact: 6730 3755
Opening Hours: 13:00-21:00
More Information: https://petahood.com/en/shop/S1876/haruharu
5. To.moroo Studio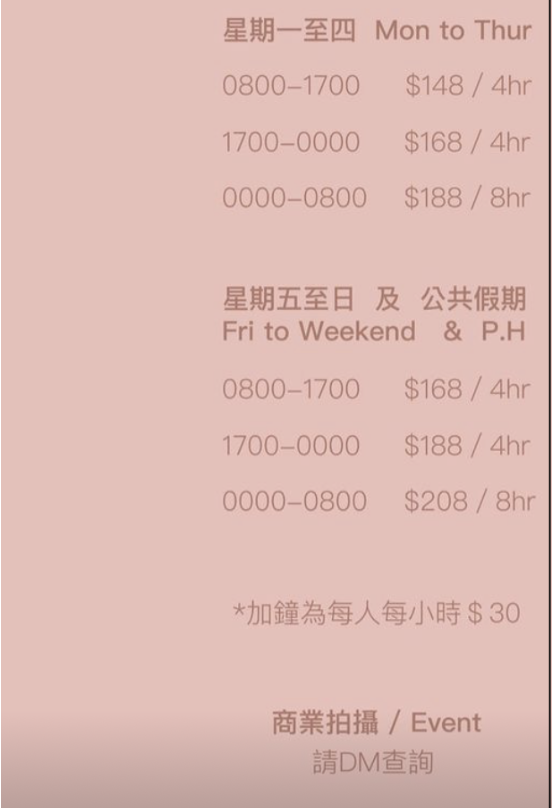 Photo Credit: To.moroo Studio
To.moroo Studio takes you to Morocco without having to fly. At 1,250 sq ft, it has the perfect set-ups for nice photos. Visiting the studio requires reservation, and a $100 cleaning fee per pet.
Address:Golden Industrial Building, 16 Kwai Tak Street, Kwai Chung
Contact:6903 6935
Opening Hours:24 hours
More Information: https://petahood.com/en/shop/S1875/to-moroo
6. Pawhub HK

(Closed)
 

 

View this post on Instagram

 
Photo Credit: Pawhub HK
Pawhub HK is a pet-friendly multi-purpose space in Causeway Bay. The interior is decorated in a simple tatami and bohemian style, which is very suitable for hipsters to take photos. The entry charges includes drinks and cakes. There is no additional charge for pets admission, but you can buy snacks if you want. The venue also welcomes customers to visit the dog shopkeepers. If you want to hold a birthday party or filming for your pet, Pawhub HK also provides venue rental service, so you can make good memories with your pets. If you are interested, make sure to make an appointment by phone/message through instagram before going there!
Address: 2/f 508 Lockhart road, causeway bay, HK
Contact: 68294656
Opening Hours: Mondays to Fridays 12:00-19:00
More Information: https://petahood.com/en/shop/S2128/Pawhub
7. Mar Party
 

 

View this post on Instagram

 
 

 

View this post on Instagram

 
Photo Credit: Mar party
Mar party is a 24-hour Moroccan pet friendly space. The venue can accommodate up to 40 people and is the only party room in Hong Kong with a 180-degree view of Victoria Harbour.
Address: Ngau Tau Kok
Contact: 5688 9641
Opening Hours: 24 hours
More information: https://petahood.com/en/shop/S2124/mar-party
8. Cozy Couch Studio
 

 

View this post on Instagram

 
Photo Credit: Cozy Couch Studio Facebook
Cozy couch studio is a multi-functional studio that can provide venue rental services such as shooting, workshops, private events, bridal parties, exhibition spaces, etc. Furkids are welcome to enter. The Studio also provides pet menus. After having fun in the Mills, pet owners can come here to enjoy snacks and take a break with furkids. It is most suitable for a spending a lazy afternoon in the weekends.
Address: Room F, 4/F, Superluck Industrial Centre Phase 1, Tsuen Wan
Opening Hours: 08:00-20:00
More Information: https://www.petahood.com/en/shop/S2094/cozy-couch-studio
---
Follow @petahoodhk for more information!
Facebook @petahoodhk
Instagram @petahoodhk
---
About PET-A-HOOD
Our platform is a one-stop destination for the latest and the most comprehensive pet-related information. From helping you discover pet-friendly businesses nearby, to planning fun weekend activities, we are your trusted partner when it comes to curating a healthy and exciting lifestyle for your pet friends and you. We also encourage pet owners to build their Pet's Social Community through Pet-a-hood, by exchanging pet-caring experience, pet-related news, and connecting with other pet lovers in the neighbourhood.