Register as Pet-a-hood Partner

Pet-a-hood is a one-stop destination created by a group of pet lovers. We aim to build a healthy and exciting lifestyle for pet owners and their pets, and to provide comprehensive pet information for pet lovers, including: pet businesses/services, places to go for pets, pet raising tips etc. We hope there will be more pet businesses joining our platform, in order to provide more choices to pet owners and their flurry friends, building an inclusive community for pets. Once you register as our partners, you can create your own database and let people know about your business!
What are the benefits of becoming a Pet-a-hood registered partner?
1. Expand your customer base
Users can view, tag, and rate their favorite pet businesses on Pet-a-hood platform, which is a powerful database that allows you to expand your customer base!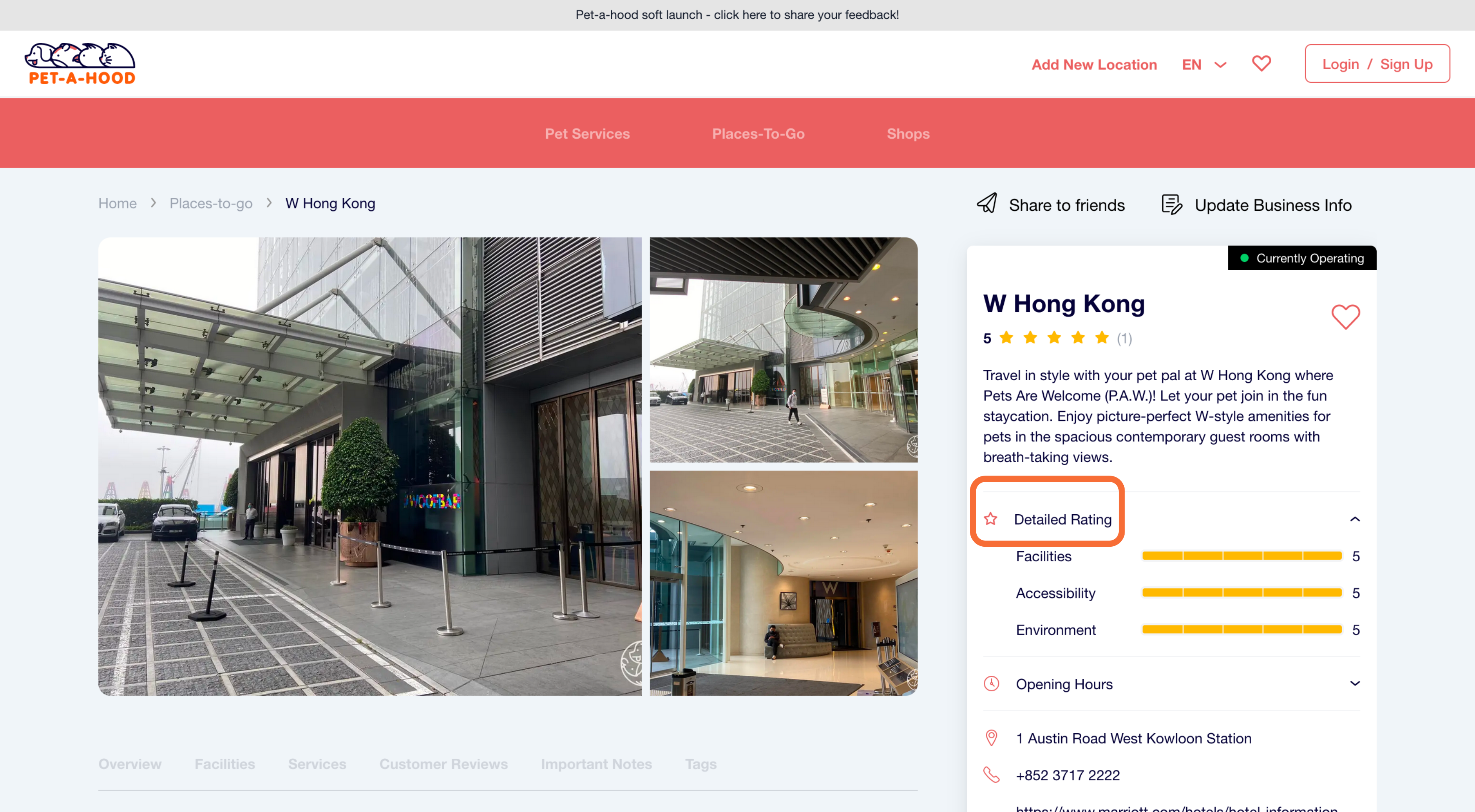 You can find customer ratings for different aspects of your business on Pet-a-hood.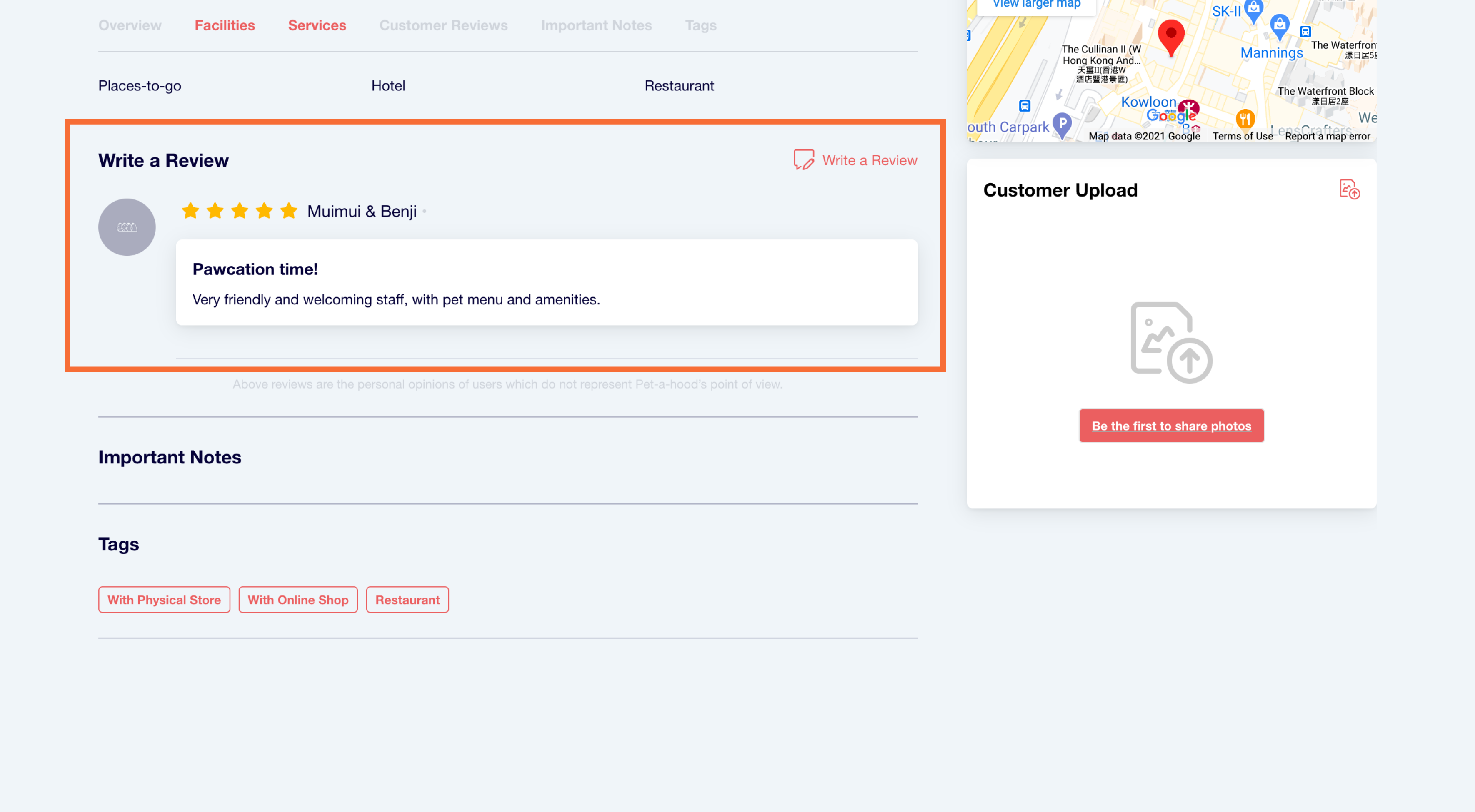 Pet business owners can see customer reviews of their business and understand the areas for improvement based on the reviews!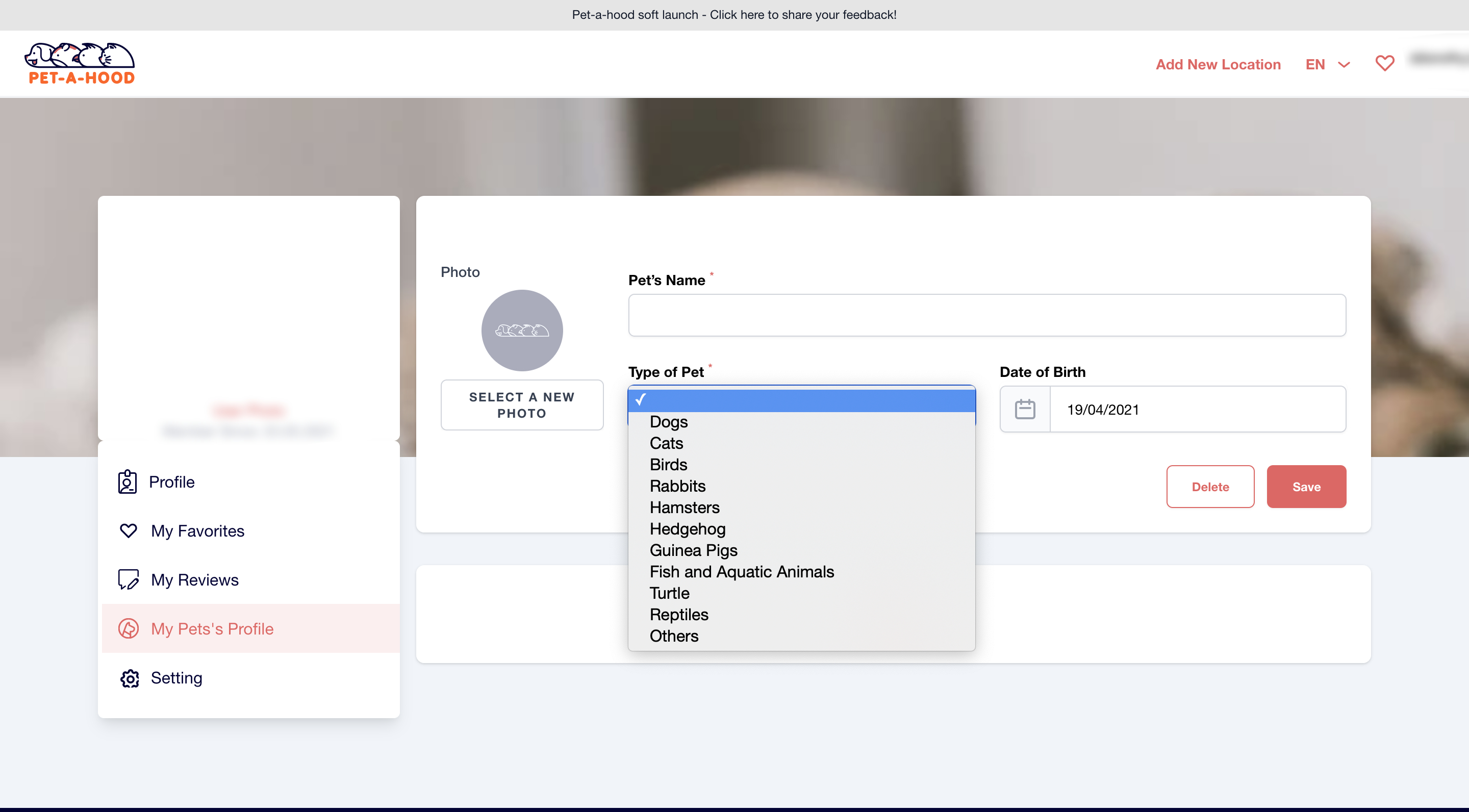 You can even learn more about your target customers' preferences and searching behaviour through their pet's profile.
---
2. Effective promotion
Pet-a-hood platform allows customers to receive the latest information about your business. We have detailed business categories and taggings, so that you can update your pet business profiles to ensure that customers receive the most accurate and up-to-date information.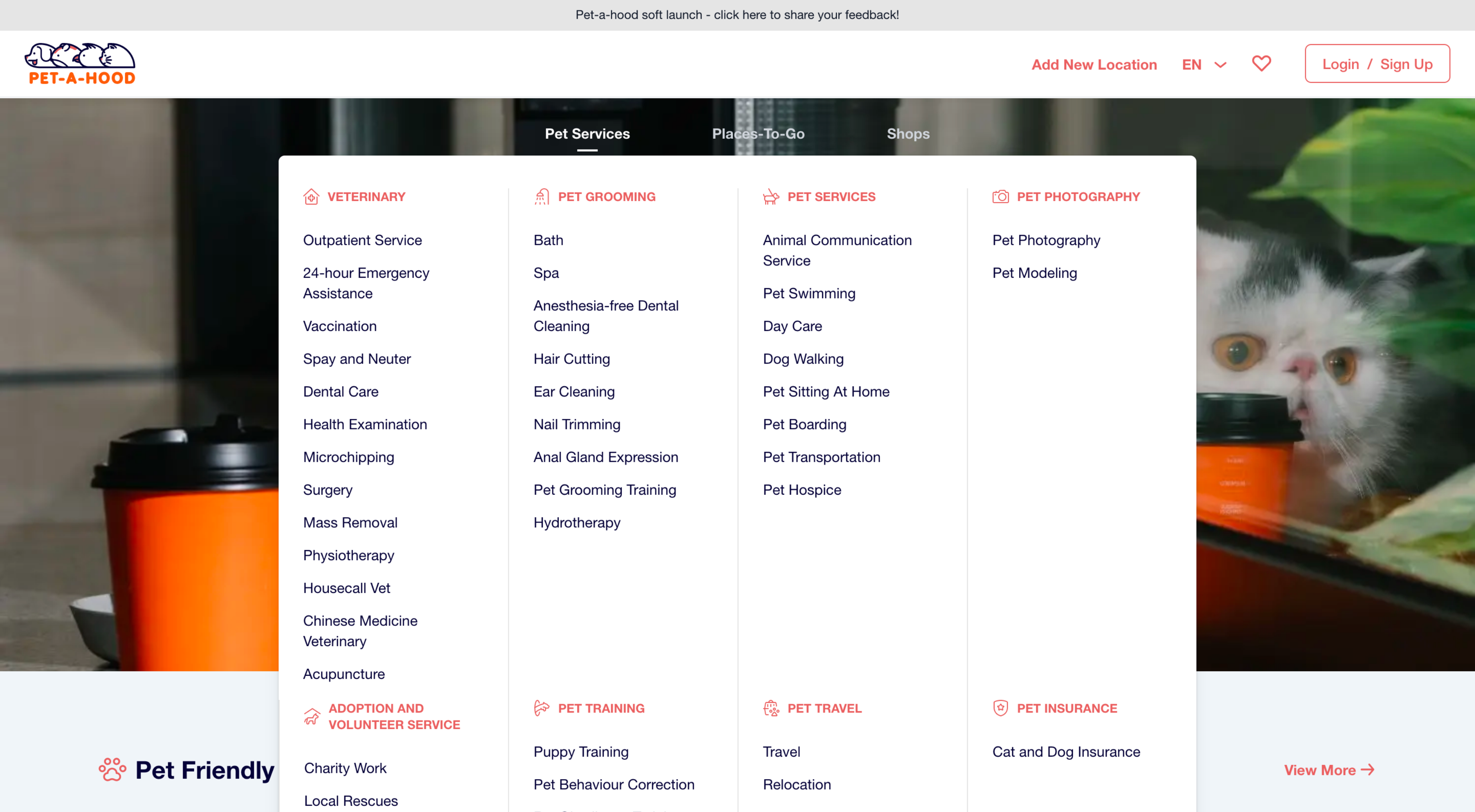 Pet-a-hood provides more than 60 categories, so users can easily find your business by searching any particular category.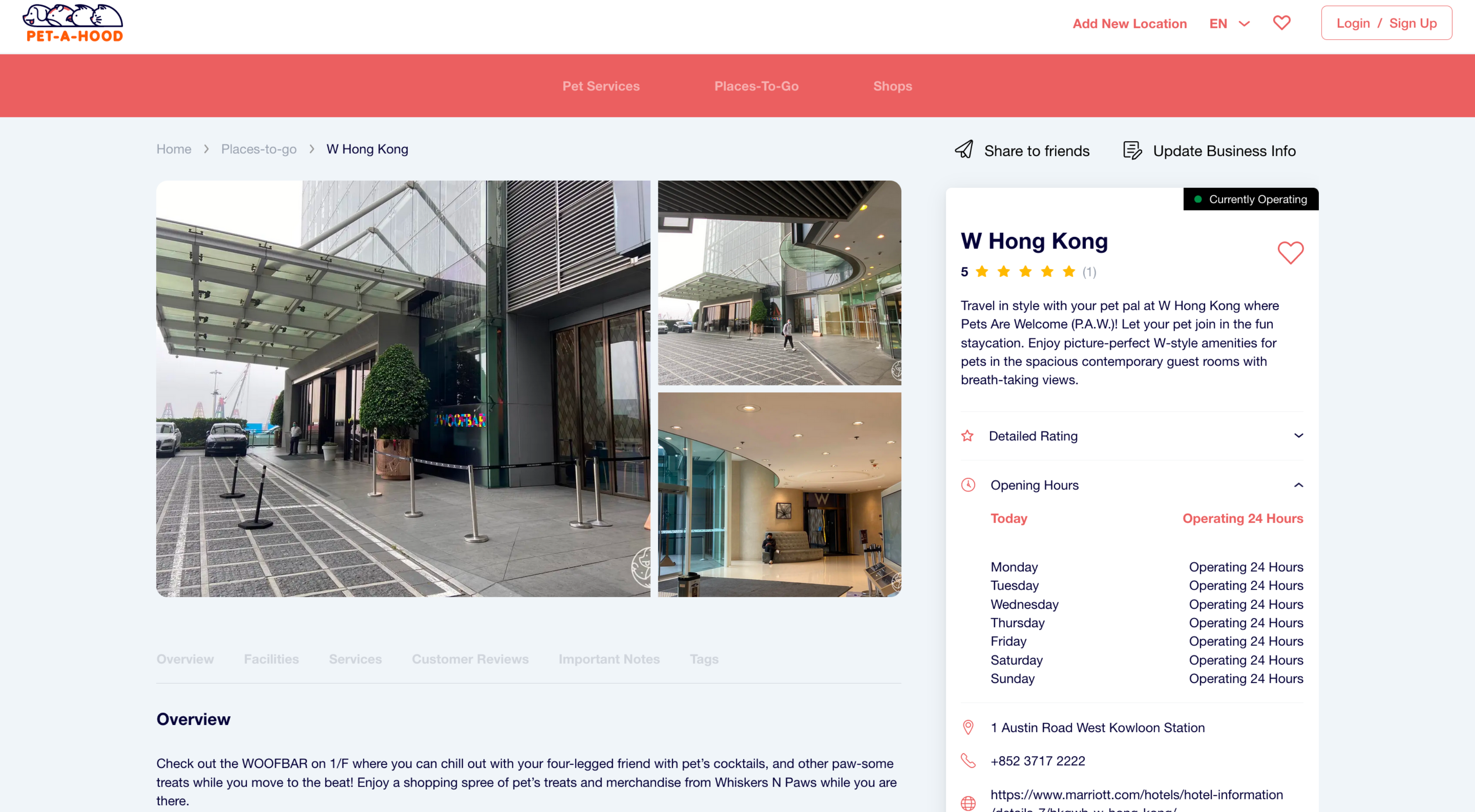 Registered partners can update their business profile and upload the latest information.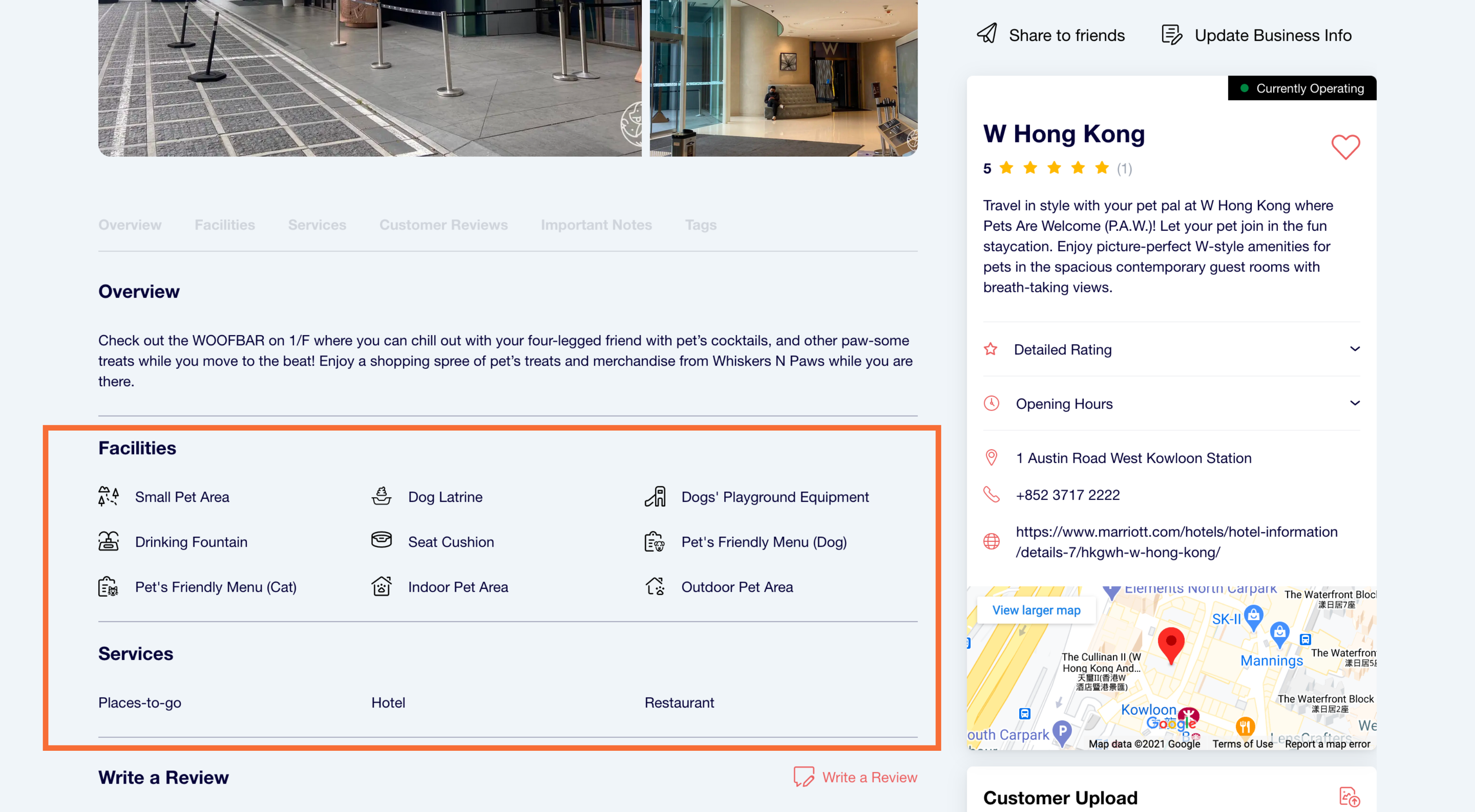 Registered partners can even add or update store facilities and services categories to complete the business profile!
---
3. Enhance B2B interaction
Promote special offers and events to attract more customers through occasional merchant partnerships on Pet-a-hood!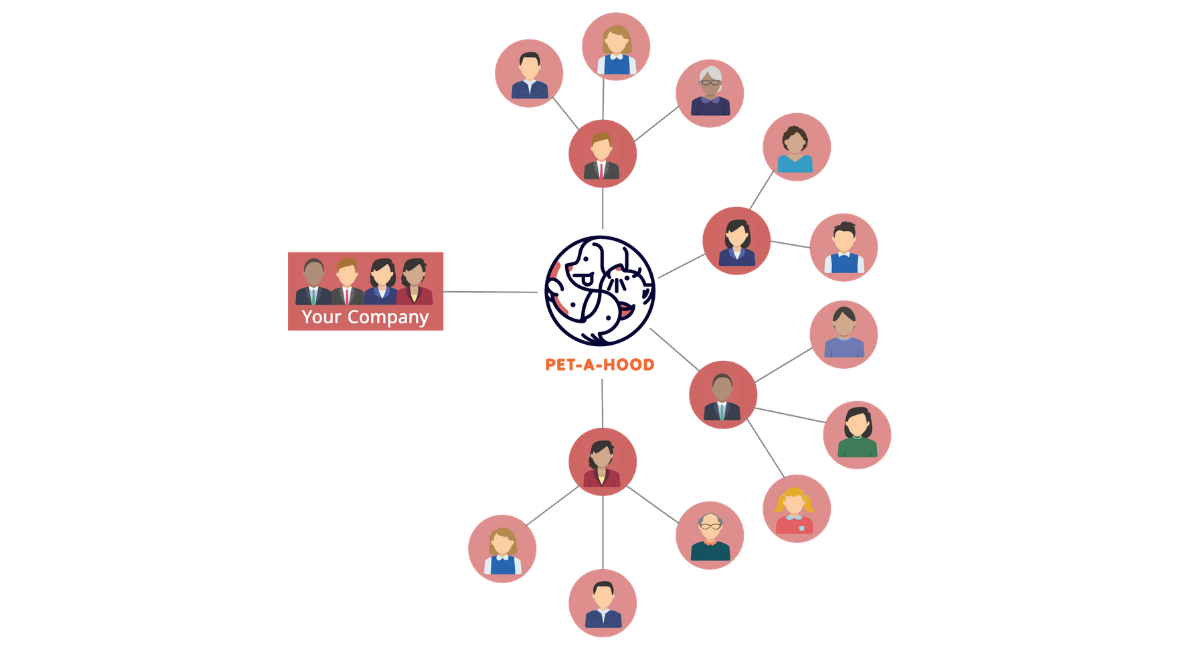 By partnering with Pet-a-hood, you can reach out to other merchants and collaborate with them on offers and events to attract more customers!
---
How to become a registered Pet-a-hood partner?
It's easy! Just a few steps, you can become a registered Pet-a-hood partner!
Just click on the link below and fill in your information!
https://www.petahood.com/en/partner
After completing the form, you will be contacted through email for the next step in order to complete the verification process. The entire approval process takes approximately 5-7 working days. Once the process is completed, you can start using your merchant account!
We look forward to having you on-board!